Migrating your online store from Magento 1 to Magento 2
The world has witnessed Magento 1's EOL (End-of-Life) – 30th July 2020 being the official date for the purpose. Online store owners and website developers are therefore busy preparing themselves for the shift. The transition is, however, a lengthy one with (most importantly) a lot of homework preceding the final task! Now, what does that mean?
Migrating your website's platform is a comprehensive task. It involves several precautionary measures such that your invaluable data is not lost or the functioning of your site not hampered! Let us get into the tasks that need to precede your migration process; here are the steps that you necessarily need to follow…
A detailed SEO ANALYSIS is very crucial…
You might be wondering – why SEO in a job that requires developers only? Well, during the migration (just like the fear of losing data) there remains the risk of losing some valuable traffic that could have probably resulted in conversions! So, how to go about the analysis that needs to be done?
Go to Google Analytics. Set the date range (on the top right corner of your Analytics page) up to at least 6 months. The data concerning your Landing Page is the most important. Check the URLs that are responsible for sending maximum traffic to your website. But, why do you need to do this?
You are doing this just to ensure yourself that "these are important Magento 1 pages that need to get migrated properly to Magento 2".
Check Keywords
Just like you've checked your landing page traffic, get your 'high-performance keywords' checked as well. Once you have a list of them, you can always check whether they have remained stagnant (still highly performing) after the migration is complete. For keyword checking, the use of Google Search Console is recommended.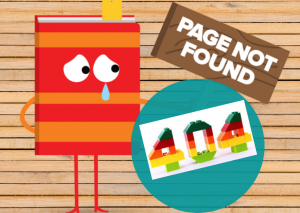 Check for 404 Errors
If your website is sending back 404 errors, they certainly need to be fixed before the migration process starts. The error checking process also involves the use of Google Search Console. From your GSC page go to index -> coverage and it will show you the 404s if any.
Analyze the robots.txt File too
Robots.txt file allows you to find out whether you are blocking any .js file or any media files. If so, they need to be unblocked. Robots.txt can be simply checked by prefixing your home page URL with "/robots.txt".
Your sitemap needs to be checked as well
Simply suffix your home page URL with "/sitemap.xml". By doing this you get to see whether the sitemap.xml is updated and correctly bears all the current structures of the Magento 1 website.
So, the work that precedes your migration job is pretty hectic. It involves a few more things over and above all that has been discussed so far in this article. For instance – you need to keep in mind that certain things cannot be changed! These include the meta tags (titles and descriptions) and h1 tags especially. This is again crucial to keep the migration process from affecting the SERP results!
So, your SEO part is done. Before you kickstart the migration process, do not forget to take these necessary steps…
A full backup of your Magento 1 store is needed; it should include all files, folders as well as the database.
Creating a clone of the Magento 1 to carry out the migration process is crucial. Apply the migration procedure on this cloned store.
Only keep the important things on your Magento 1 store and delete the rest before starting with the process.
All of the things discussed above was more or less a summary of the important 'to-dos' that you need to keep in mind before kickstarting your migration. We will now elucidate the process itself…
Migrating from Magento 1 to Magento 2
Magento migration incorporates these broad-headed tasks –
Migration of themes
Migration of extensions
Other customizations, &
Data migration
Theme Migration – Once you are all set to go, you kick start your Magento migration procedure with a transmission of the theme. The very first thing that needs to be kept in mind is that there is no scope of directly migrating your Magento 1 theme to Magento 2. You can follow either of the 2 ways – 1. Create Magento 2 themes for the best possible user experience, or, 2. Modify your current theme to make it compatible with the standards of Magento 2.
A third alternative keeps you hassle-free and you needn't take any of these headaches – simply visit the Magento marketplace, buy, and install a new Magento 2 theme.
Themes are the most crucial and integral part – they are the ones that allow Magento 2 to deliver such enhanced 'online-store-experience' to both the owners and the shoppers (or visitors)!
Migration of Extensions – Remember, Magento 1 extension cannot be integrated into Magento 2, no matter how significant they are for your current business. Trying to do this will create severe compatibility issues! Relevant extensions (that would aid your current online store) are available in the Magento 2 marketplace. However, you can hire Magento custom module creator to create your own Magento 2 extensions with the required features.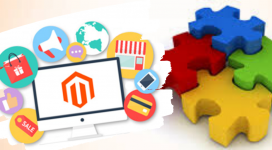 What does 'Customization' involve?
Magento offers a 'Tool Migration Kit'. The purpose is to allow users (or developers) to retain their custom code that was being used in their Magento 1 store. However, this indeed requires some additional skills on part of your Magento developer to keep the customizations intact (by integrating the custom code to the Magento 2 store successfully)!
Data Migration
Transmission of the Magento 1 settings and data to Magento 2 is your final task. There has been an official release by Magento, to help developers with this job. The Data Migration Tool has been launched by the company for the 'final task' that is being discussed here. So, what doe this Data Migration Tool do?
The DMT is a CLI (command-line-interface) that verifies the consistency between the database structures of Magento 1 and 2 and thus helps in the process of data transfer. It works in 3 segments –
Settings: it helps in migrating the configuration
Data: helps in migrating the main data from the database
Delta: this helps in transferring the incremental data – the updates that had been added to the Magento 1 storefront and Admin Panel during the time of running previous migrations.
The various types of data that the DMT helps in transferring includes categories, products, orders, and other store settings and configurations. The transmission becomes such hassle-free due to the pre-set rules defined in the XML files of the data migration tool.
A final thought…
The answer to 'how to migrate from Magento1 to Magento2' includes a lot of manual work. Hiring a Magento developer for M2 migration could be an easier way out. As the task of migration is not yet fully automated, carrying it out based upon the processes outlined in some tutorial or a research page on the internet, is grossly difficult.
Once your migration is over, draw the line of conclusion with 'testing'. Testing the Magento2 store thoroughly is the final important step to be taken before the entire job gets done.