Need a lead generation automation solution with a scalable appointment-generating machine that consistently provides a steady stream of high-quality leads into our business? Introducing GoHighLevel: the hassle-free lead generation SaaS. The plethora of functionalities that fall under the ambit of this single tool includes lead generation campaign set-ups (including calls, SMS, and email sequences), scalable appointment generation, CRM automation, customized process on funnels, tracking and the list goes on.
We have been helping marketing agencies across USA, UK and Australia in Gohighlevel marketing automation, Pipeline, and opportunity management, with actionable insights and growth strategies. As an offshore software development and BPO company, we also offer client onboarding support.
This SaaS tool aids not only in generating qualified lead magnets but also helps in growing your business faster and smarter while outpacing your competition. Let's take a look at all that our GoHighLevel Expert can do for you…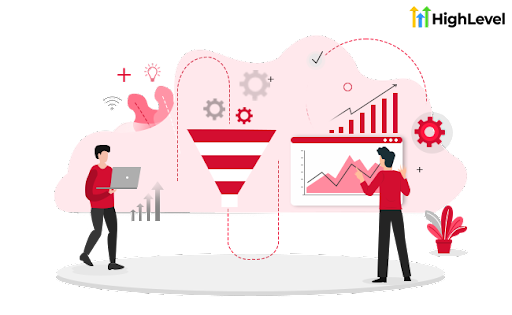 How GoHighLevel Support can increase revenue

Save time fixing campaigns and workflows, Twilio and Mailgun setup, funnels and landing pages with a quick call so you can focus on your big ideas. Reach out to our GoHighLevel Expert for snapshot creation, integration with third-party apps and start refining your lead generation strategies today! Get on a quick call with our GHL experts through our contact form.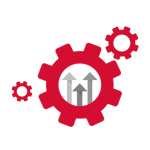 Integration : Wondering how to integrate GohighLevel with Facebook ads, TikTok ads, Shopify, Quickbooks, Zapier, GMB, Google sheet etc? Our GHL experts are ready to help you use this powerful marketing automation tool to reap maximum benefit from your marketing strategies.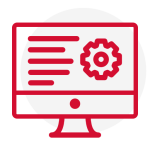 Landing Page : Our fully-stacked GHL design team uses A/B testing process to deliver high-fidelity UI designs for creating high-converting landing pages, loaded with custom lead generation funnels.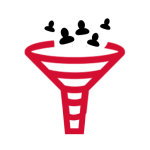 Funnels : Our GoHighLevel Experts optimize marketing funnels for increasing engagement and sway customer decisions! We also help import funnels from ClickFunnels to GHL's builder.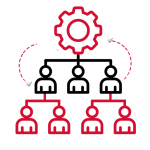 Workflows : We expertise in building your workflow with multiple triggers, Twilio and Mailgun setups, interesting conditional statements for enhancing responsiveness and decision making.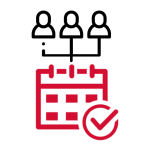 Appointment Generation : Our GHL support team specializes in appointment setting script creation, call/text engagement sequences to help you close more deals.

GoHighLevel API : Wondering how to attach your domain to GoHighLevel landing page? Our GHL experts are ready to help you take advantage of this powerful marketing automation tool and integrate it with your CRM to reap maximum benefit from your marketing strategies.
Why Outsource GHL support to TechnoKrats?
Our full-stack GHL experts collaborate with in-house digital marketers for high-converting campaign setup
We have testers specialized in identifying security and data breaches
We offer 24/7 GHL support services for the clients
We ensure 100% control of security, accountability, and privacy.
We offer strong governance over monitoring employee performances, accountability as well as the privacy
Also, Technokrats proudly offers software development and data-driven digital marketing services at affordable prices.