Outsource eCommerce Customer Service for Amazon, eBay, Walmart store
TechnoKrats has over 16+ years of experience providing eCommerce outsourcing services from product listing to managing orders and resolving disputes over the phone, chat, and emails while preparing daily reports.
Benefits of Outsourcing eCommerce Customer Service to India
Looking for ways to boost round-the-clock customer service to your esteemed customers? Outsource your eCommerce store management service so that you have more time to work on new business ideas or new marketing strategies. For every online business, the most crucial aspect is providing advanced and efficient customer experience ranging from product merchandising, and order management to redressal. TechnoKrats specializes in providing eCommerce customer services for eBay, Amazon, Walmart & Shopify. Our E-Commerce account managers are well versed in the intricacies of product uploading in major international portals ranging from feed file formats, image requirements, inventory, pricing updates, size, variations, parent SKUs, and much more. Our account specialists provide 24/7 virtual assistance to manage orders within the stipulated time frame, liaison with vendors, resolve disputes over the phone, chat, and email, handle returns & refunds and prepare daily reports. We are aware of the importance of customer reviews and metrics that influence the reputation and success of the store.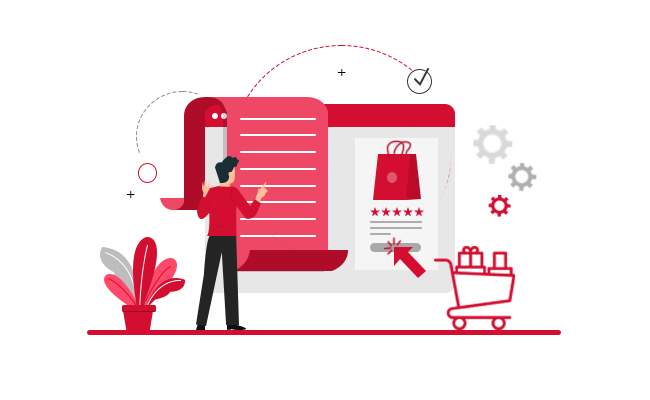 eCommerce service provider in India

– 24/7 Virtual Assistance
Order Management, Tickets, Listing QC, and almost all the verticals like Credits, Claims, Returns messaging, Voice and Chat support

Order Management: Handling everything from the stage when the customer places an order until the order is out for shipment. This includes vendor follow-ups, tracking updates, etc.

Tickets: Handling tickets include any query that a customer may have, it may be pre or post-product sale. All VAs have good English writing skills and also use canned responses to save time.

Credits: This part includes all types of refunds. Sometimes the refund is made where the customer misunderstands the listing and files a return request (Total order amount minus 20% restocking fee and the shipping charge). Every guideline and parameter is followed before making the refund.

Claims: This includes all the claims that are being filed by the customer in the Marketplaces (A to Z, Resolution center, etc) and the ones filed with the vendors to get credits or send out a replacement, etc. We have witnessed the "out of blue" claims, which are sometimes fun to handle.

Return Requests: Customers may not like the items or may have received the wrong one from the vendor and filed a return. We work it out over a call with the customer and the vendor as the situation requires. Negotiating with irate customers with a personal touch is routine work for us.

Listing QC: This part requires checking listings based on the Vendor and the Marketplace and matching both to make sure the customer receives what is ordered that may require assigning a New ASIN to an Item, assigning an existing listing to an SKU, or Using the UPC to update the listing. With photoshop skills, we work on the image specifications and optimize title & description with vital keywords.
Why Outsource eCommerce Customer Service to TechnoKrats?
We offer strategic delivery following global service KPIs
We have domain experts specialised in eCommerce customer service
We offer 24/7 support services for the clients
We offer additional VAs for handling increased orders
Daily reporting, quality checks, and VA training
We ensure 100% control on security, accountability, and privacy.
We offer strong governance over monitoring employee performances, accountability as well as the privacy
Also, Technokrats proudly offers software development at an affordable price.