Whether you are a global company or a small business owner, you need a modern set of platforms, tools, skills, and techniques to keep up with rapidly changing business requirements. With API integration, you can maximize productivity and save time simultaneously. Through API solutions, data pipelines are continuously integrated through modern cloud infrastructures, eliminating bottlenecks and enabling centralized visibility of data.
Benefits of API Integration
With TechnoKrats, small business owners can focus on their core business functions and leave the complex task of integrating new technologies to our experts. API integration is complex and broken APIs can impact your workflow and data security. Get on a quick call with our API experts through our contact form. Find the best way forward of using APIs through proper configuration and testing, and maintain data synchronization across all connected systems in real time to become more efficient and productive.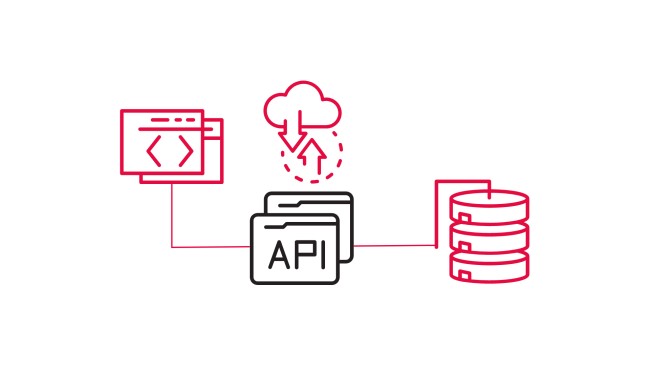 API Integration Solution to increase productivity
Among all your software tools, API integration, today, scores the highest. Technokrats has over 10 years of experience in API integrations for sales, finances, warehousing, and communicating with customers and suppliers. Do not spend time testing APIs when you have the most important task in hand, that is running your business. Get in touch with our API integration service and start refining your business process today!
We offer Zapier, Salesforce API integration, GoHighLevel API integration, as well as customized web APIs, server APIs, and custom API development so you can focus on growing your business while we automate your workflow.

GA4 : Our Google Analytics experts have been using GA4 since inception along with Big Query. We use Google Analytics Data API v1  to integrate analytics data with other sources of business data with precision to provide you with actionable insights to help grow your business.

Zapier API : Whether it's Zapier Facebook API, webhook API, LeadsHook API, Google Drive or Slack, call now to integrate your requirement to automate your workflow while you focus on growing your business.

Google Sheets API : Do you want to send info from web page to Google sheet automatically? Our API integration service will add data in google sheets API using javascript/python/Node.js.

Twilio messaging service API : We configure Twilio SMS service ensuring automation of your lead management system to help you close deals faster than ever.

Facebook Conversion API : With Facebook conversion API, on the server-side, you can ensure there is no data loss in a post-iOS 14 update world!  When it collaborates with Facebook pixel, they execute teamwork, empowering your data-driven strategies.

GoHighLevel API : Wondering how to attach your domain to GoHighLevel landing page? Our GHL experts are ready to help you take advantage of this powerful marketing automation tool and integrate it with your CRM to reap maximum benefit from your marketing strategies.
Why Outsource API development to TechnoKrats?
Our API specialists design and test API ensuring sync between your current software and all API gateways
We have testers specialized in identifying security and data breaches
We offer 24/7 API support services for the clients
We ensure 100% control of security, accountability, and privacy.
We offer strong governance over monitoring employee performances, accountability as well as the privacy
Also, Technokrats proudly offers software development and data-driven digital marketing services at affordable prices.