Affordable Mobile App Development Service in India
"The way forward for mobile phones is the way forward for everything."
What is the thing that your customers cling to almost the entire day? It's inevitably their mobile phones. The quickest and easiest way to reach your target client base is to reach them via their mobile phones. In other words, you need to hire an affordable mobile app development company in India, and currently, you are at the right place here!
TechnoKrats, as a promising mobile app development company in India, developing cross-platform mobile devices. To fabricate the most responsive App design that looks great on your mobile devices, we adhere to some meticulous steps that include –
Strategy planning – identifying target users, optimizing workflow for meeting goals
UI/UX design – framework focussing seamless user experience
Wireframes – Informational Architecture for conceptual layout & review
Backend development – Objective-C or Swift for IOS and Java or Kotlin for android
App testing & QA – usability, performance, security & compatibility testing
Launch & Deployment – App Store Optimisation & Maintenance
Outsourcing App Development to India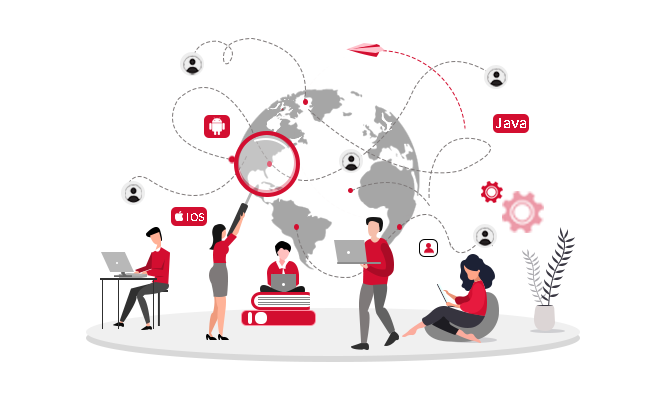 Outsourcing App development to India will not only save your time and money but will also ensure an effective App technology for increased user engagement which will also set you apart from the competition.
When you are outsourcing App development to India, you have a complete team – from project managers and business analysts to all the specialists like UX/UI designers, Android, and iOS developers, testers, and SEO specialists to boost App downloads.
So, if you have decided upon outsourcing, have a clear idea on the following…
Will it be an iOS or Android App (or both)?
Whether to go for a native app or a hybrid one?
Android App Development in India
Is it the native Application development that you are looking for or hybrid Application development? The former is mobile-specific. That is, native Applications are written in a programming language for the mobile operating systems and provide a bespoke user experience in terms of speed and quality.
Coming over to the hybrid mobile application development. TechnoKrats uses web technologies like – JavaScript, CSS, HTML5 – to create App installation packages. Contrary to native Apps, hybrid Apps can be developed in less time and run on a web container, powered by a website.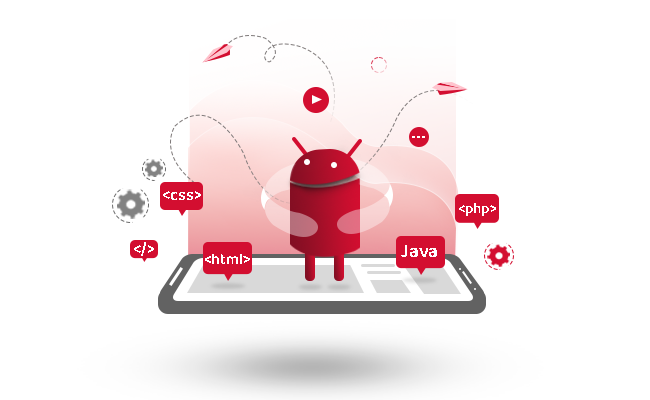 iOS App Development Company in India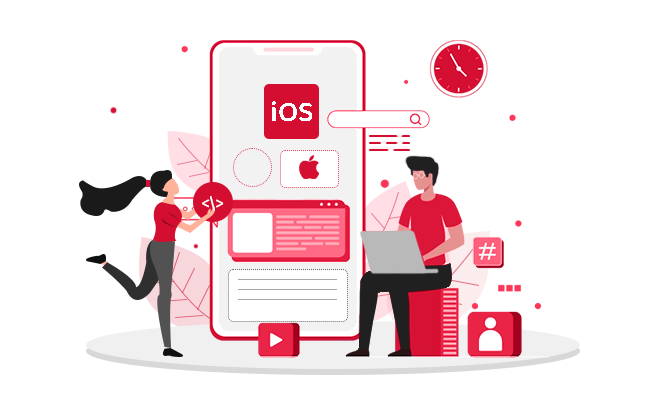 The number of iPhone users has merrily crossed the 1 billion mark in the recent past. That said, if you're aiming at enlarging your customer base, your business needs iOS App developers. TechnoKrats, your iOS App development company in India is well equipped with all that's needed to develop an up-to-date business Application. From selecting an iOS programming language to tapping the feature-rich APIs and libraries (as kits for development purposes) to leveraging the App to cloud-based services (with the use of APIs) – our engineers are on top of every task unless the App is published on the Apple store and runs smoothly on iPhones, iPads, or your iPod Touch!
Mobile App Development Cost in India
Well, mobile App development costs in India depend upon several factors. It depends upon the platform being used, the number of features and functionalities added, design, maintenance cost, and a lot more. Which are the ones that are to be included in your mobile App?
Once tested and reviewed, TechnoKrats takes care of launching and deploying the app in App Store, we also specialize in optimizing your app listing and provide free App maintenance with localizing features for different languages and regions.
Get in touch with TechnoKrats and hire our expert App developers. Experience excellent web and mobile solutions and promote your brand awareness with us.