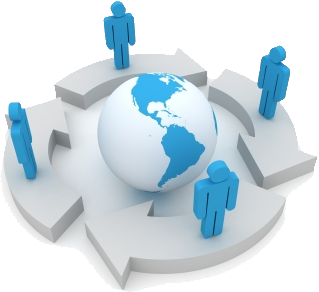 TechnoKrats, a web development company in Kolkata, India, is the sister concern of Tenet Systems Pvt. Ltd. Since 2006, Tenet Systems has been delivering robust BPO and KPO services to international clients.
TechnoKrats, active since 2015, provides bespoke technology-based services globally. Our field of expertise encircles web designing & development, digital marketing with SEO and SEM services, lead generation technology integration services, application development, and BPO services.
We focus on building powerful and long-term relationships with every client which helps in understanding their business need better. Our goal is to offer technologically efficient operations that streamline workflow to stimulate better conversion.
We firmly believe in business transparency, whether it is while discussing the scope of work, delivery timeline, or milestone-based payments.
Our resilient team of experts: UI/UX designers, experienced project managers and developers, are skilled in offering powerful solutions and are always ready to take up challenges which makes TechnoKrats stand out amidst numerous development companies in India.
OUR COMMITMENTS
Providing custom development solutions and quality designs to clients at affordable but not necessarily cheap rates, within the stipulated time.
Expert lead generation technology integration service.
24 x 7 Bespoke BPO services
Transparent communication and complete project visibility with a 24 x 7 technical support system.
Dedicated project manager backed with an experienced SEO and content team.
Research and application of innovative web-based and app-based technologies to meet specific requirements, ensuring a firm foundation for your endeavors.
Need Technical Support, Need Internet Marketing- Think Technokrats. Our team of professionals are ever ready to serve you round the clock. All you need is to drop a mail or ring us; we would be right there.