So you have decided to take the first online step with your business. The basic and most important part is ofcourse web design and development, but what we often ignore is the web hosting part. Most of the web development company will help you decide the best web hosting services, so have a talk with them to select the best service to launch your site with a blast.
What is web hosting?
Web hosting is a type of service, which allows the world to have access to your website through the World Wide Web. Web host companies allow the client to use particular space on the server owned by them. Big organization often prefers to buy their own server for personal use and maintenance whereas small companies rely on web hosting companies to buy space on the internet. Some web development companies who have their own server provide hosting services to their own clients.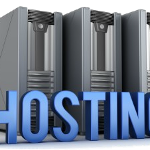 The basic purpose of website is uploading web pages and small files via FTP or file transfer protocol. The process of uploading files on the server is very easy and requires basic technical knowledge. Many web-hosting companies even give this service free. Personal web hosting is comparatively inexpensive than business sites which requires large space. A complex site needs to opt for a broader plan, which includes data support and scope for developing applications such as PHP, JAVA, ASP.NET. In addition, one can use the secure sockets layer (SSL) which helps to keep the uploaded data secure. Some of the web hosts add a control panel through which one can upload and manage all the data.
Type of web hosting services
A number of hosting services are available for site hosting. It is important to find out what kind of server will be useful for your business before selecting a hosting plan. Factors that help to decide which web-hosting plan will be beneficial for you are 1) budget and 2) type of business.
There are four types of hosting available:
Free hosting- When you are making a site just for the sake of fun, free hosting can be good choice. However, if you are willing to make a site with proper objective expecting good return from it, a free hosting is probably a bad idea. These kinds of hosting services makes your connection really slow, website down is a common problem you might face, and advertising banners will be automatically added to your site. If you are a client of a web developing company who has their own server, you may get free hosting service from them or at least a subdomain for a start. The problem is you cannot fetch your files and transfer them to any new domain.
Shared hosting– As the names suggests, in this kind of hosting different users share a single server. The service includes sharing the physical server along with the various applications and software present in the server. Many prefer it as the cost of operation is reduced to a real amount as the number of users shares the expenses. However, it has some backdrops such as making the connection slow.
Collocated hosting – In this type of web hosting services, you can buy your own server and operate it on the web host company's location. The company will only support and run the server whereas the owner will be liable wholly for it. The best part is the owner gets full control over the web server allowing the user to install different scripts and applications.
Dedicated hosting– In this kind of hosting environment one owns the entire server and operates it himself or herself. It helps to experience fast speed, complete ownership without sharing data and software with others. This hosting service is expensive as the whole server cost is borne by the single user entirely. This type of hosting suits websites that has a number of resources and needs high-end security.
How does it affect your online presence?
Probably a web development company can give better answer to that as they work with small, medium and large websites, their knowledge about web hosting can really help your business. Now that business owners are thinking to take their business online, a good website is just the beginning of building an online identity. However, focus on just the website cannot make sure desirable success, what one also needs to consider is a web hosting service for better results. A reliable hosting can help the website reach large number of audience, which is fruitful for a business. Web hosting services also help to make your website responsive that is an added advantage for a website as it helps to connect with net surfers using different devices. Contact the best web hosting service provider to decide on a useful package that fulfills your need.